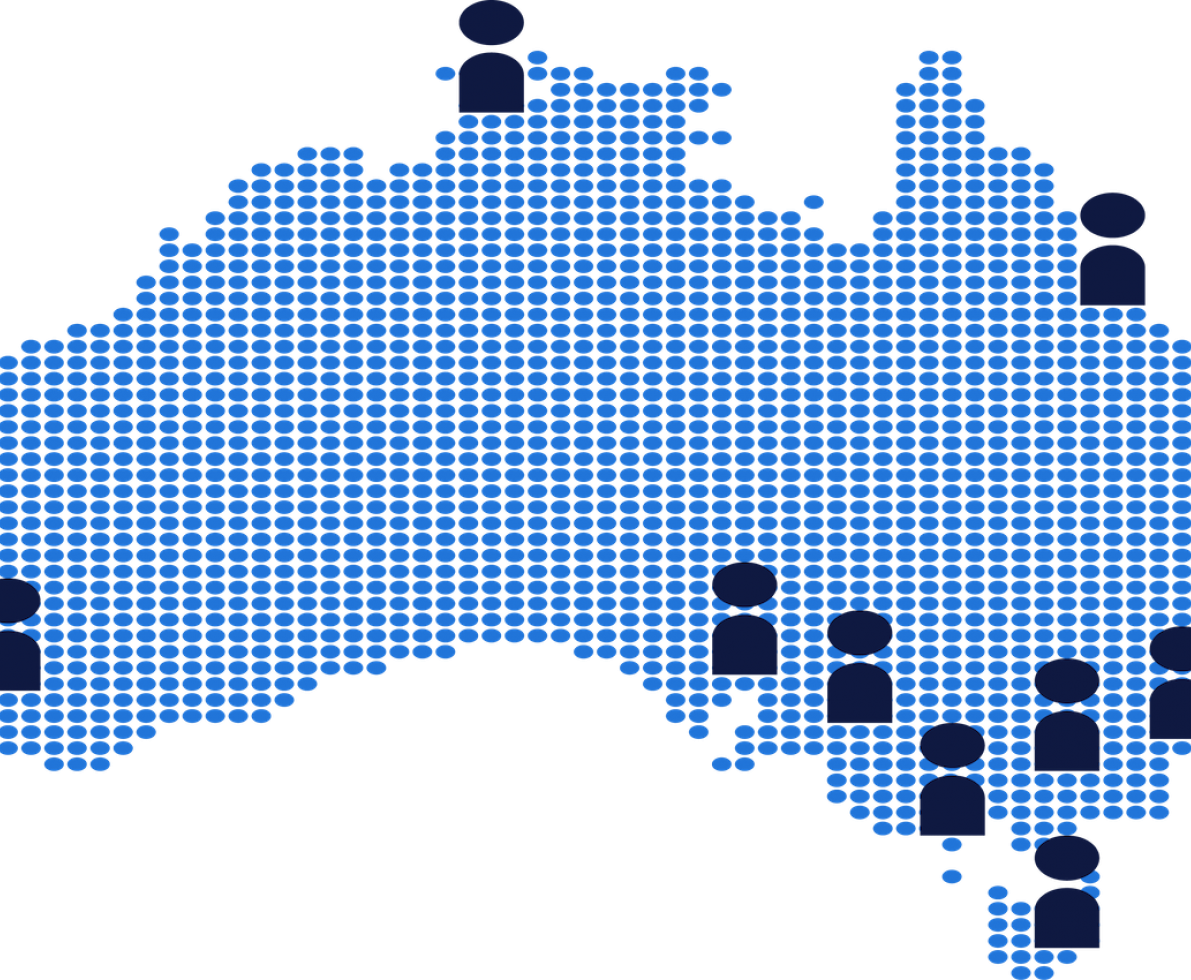 supporting your growth.
Randstad has been a proud partner to local, state and federal governments in Australia for the last 30 years. With our footprint across the country spanning both metropolitan and regional areas, we actively build and support local networks and jobs. 
get in touch
our regional offices.
NSW:
ACT:
QLD:
VIC:
NT:
SA: 
WA:
TAS: 
I would like to say thank you to Randstad, especially to Sarah, for helping me get back into the Workforce. I had a big break from work when having my 2 beautiful children and I was very nervous to get back into full time work. I had not worked full time for over 7 years and Sarah's guidance and her knowledge made me feel so much more confident in myself. I have now been working on a contract since December 2019 and Randstad has always kept in touch with me, making sure I am comfortable and happy at work, I was actually really shocked at the level of care as I have not had this before. I have full confidence in Randstad and would highly recommend anyone looking for work to get in touch with them.

Melissa, State Government contractor via Sarah Lowes Fernando, Randstad Geelong
In my 30 plus years of working in the not for profit sector and local, state and federal government sectors, I have worked with countless recruitment advisors. As in all walks of life, some of the people you connect with leave a truly lasting impression. Tom is one of these people. I can sincerely say that I have yet to meet a more committed, professional and results driven recruitment advisor than Tom and would commend him to any fellow executive seeking to appoint personnel in the government sector. The value add when engaging Tom's professional services is his highly personable, relationship building focus. He genuinely seeks to understand your recruitment needs, he works tirelessly until he finds the right person to meet that need and most importantly he remains connected with you after an appointment has been made, to ensure your recruitment expectations have been fully met.

Mark Bagient - Senior Executive, Leader, Strategist, Collaborator and Advocate in the For Purpose and Disability Sectors
A true professional at work - Tom commits time and effort to understand client needs in order to source and deliver against expectations. Tom has been very effective recruiting within the government sector due his broad network and understanding of the recruiting challenges faced by departments and agencies. Tom's excellent communication and stakeholder engagement style makes recruiting a breeze, providing regular updates and context at all stages of the process.

Binh Lee - Chief Financial Officer at Victorian Electoral Commission
I would just like to thank you for the assistance you have provided me the times we have spoken. I would also like to say thankyou to Elyse…. Elyse has been amazing since day one of me applying with you guys and has always exceeded my expectations time and time again. A lot of the temps here are jealous of us Randstadadians as they always say how lucky we are when we talk about our agency in comparison to how they are treated. I would recommend you guys 100% … I have been with a few agencies and you guys rock it by far !!!! 

Candidate placed by Elyse Connor, Newcastle.
3 of suggestions seen
of suggestions seen
You have saved the maximum of 10 jobs. Please create an account to save unlimited jobs in your personal profile.